Maintenance
---
---
Maintaining the new roof is crucial to extend its life. Frequent maintenance keeps the new roof updated and perform as expected.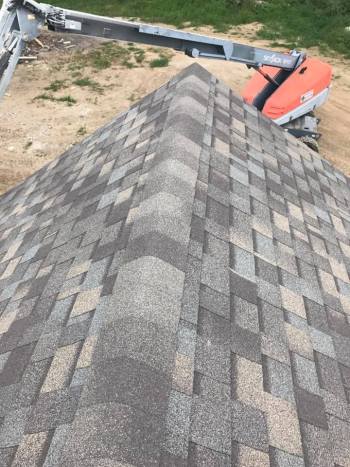 ---
Monitoring the new roof for any roof leaks, interior water marks, ice damming, and so on is required. Fall and spring cleaning is recommended to clear the roof off any debris or leaves.
Hail tends to damage the new roofs by creating dents and chipping off the shingles. Hail damaged roofs deteriorate at a faster rate and must be replaced.
Missing shingles have to replaced after a storm and high damaging winds. New roof shingles also are prone to granule loss over a period of time. Other roof components such as the vents, attic insulation, gutter, and downspouts have to maintained for optimal new roof performance.